Description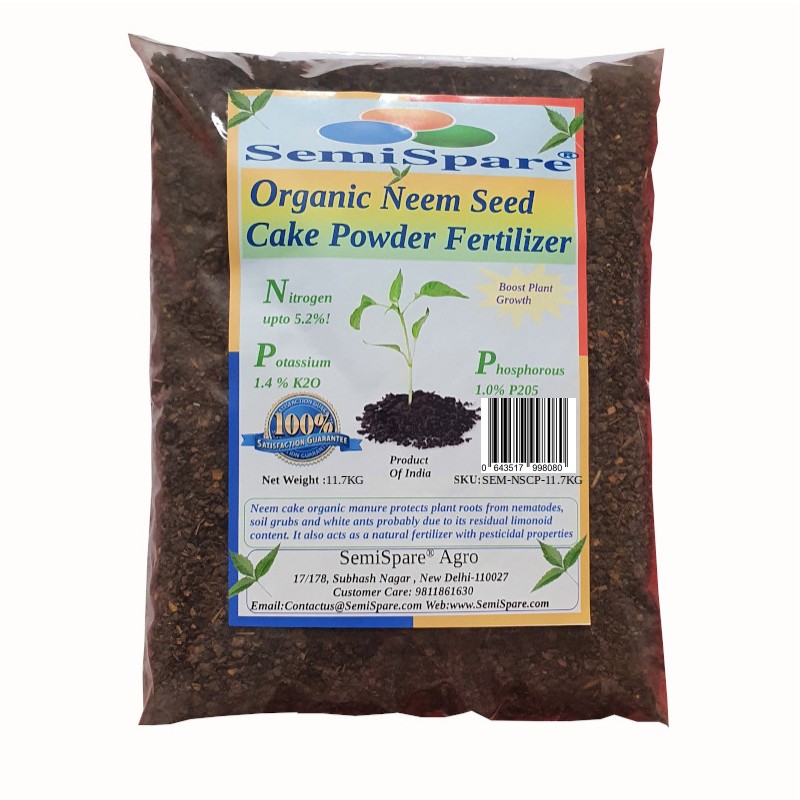 Neem seed cake powder is obtained in the process of cold pressing of neem tree fruits and kernels, and the solvent extraction process for neem oil cake.

It is a potential source of organic manure Witth 3 times High NPK then organic manure.

Neem seed cake has demonstrated considerable potential as a fertilizer.

Neem Cake has an adequate quantity of NPK in organic form for plant growth.

Being a totally botanical product it contains 100% natural NPK content and other essential micro nutrients as

N(Nitrogen 2.0% to 5.0%),

P(Phosphorus 0.5% to 1.0%),

K(Potassium 1.0% to 2.0%),

Ca(Calcium 0.5% to 3.0%),

Mg(Magnesium 0.3% to 1.0%),

S(Sulphur 0.2% to 3.0%),

Zn(Zinc 15 ppm to 60 ppm),

Cu(Copper 4 ppm to 20 ppm),

Fe (Iron 500 ppm to 1200 ppm),

Mn (Manganese 20 ppm to 60 ppm).

It is rich in both sulphur compounds and bitter limonoids.
Application Rate:
Till 3-4 inch of soil and mix the Neem seed cake powder in it.
For small plant Pots use 50 to 70 grams per plant.
For large pot size from 16 inch to 21 inches use 150 grams per pot.
Caution: Never use Neem Seed cake fertilizer for seedings.