Description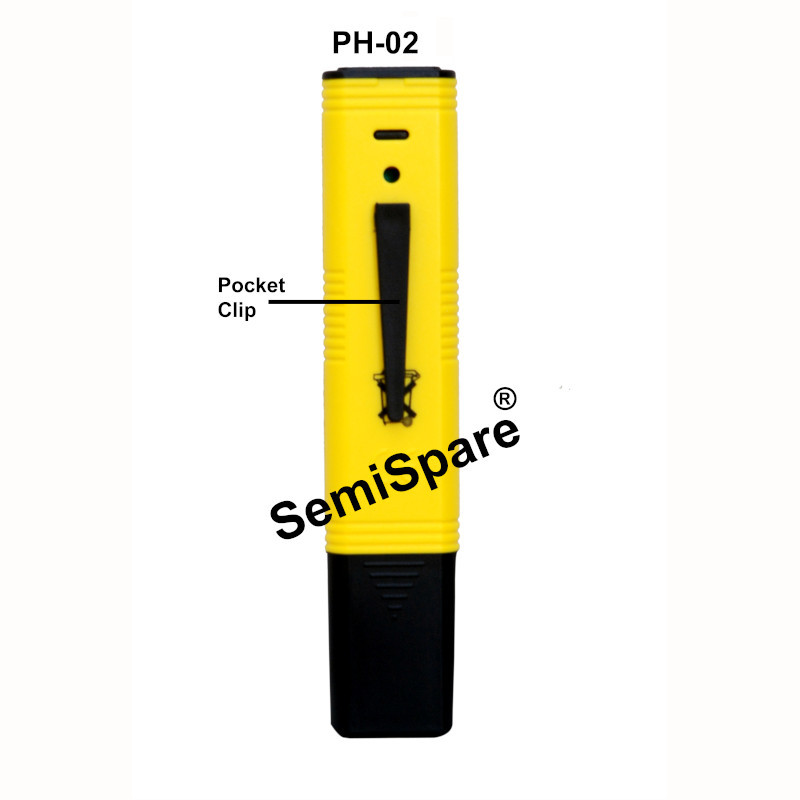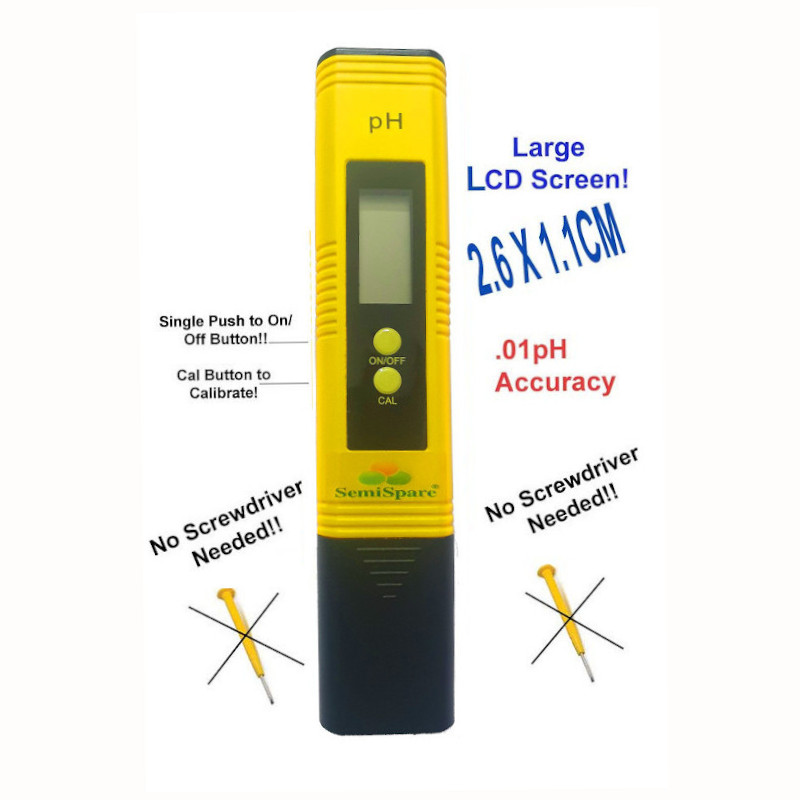 Use it to measure the water quality of Aquarium, Swimming pool , soil quality of plants, chemicals testing etc.

Large Screen 2.6 X 1.1 cm for easy reading.

No screwdriver required to calibrate the meter.

High accuracy at +/- 0.01 pH

Easy to carry with pen type pocket clip.

Three easy points to calibrate the meter at any one point pH 4.0, pH 6.8 and pH 9.19.
Operation:
1. Remove the protective cap
2. First rinse the electrode with distilled water, and suck it with filter paper
3. Turn the meter on by pressing the "ON/OFF" key
4. Immerse the pH meter electrode in the solution to be tested (can not be over the immersion line)
5. Stir gently and wait around 30 seconds till the reading stabilized
6. After finished, clear the electrode with pure water, turn the meter off by pressing the "ON/OFF" key
7. Always replace the protective cap after use
Calibration:
1. Turn on pH meter
2. Immerse the electrode in pH 6.86 standard buffer solution (under the temperature of 25 ℃)
3. After digit stabilized, press the "CAL" button for 5 seconds (the instrument comes into the automatic calibration status) wait until the display digit is 6.86 pH, then complete pH 6.86 point calibration
4. Clean the electrode with distilled water and dry it filter paper, immerse the electrode in pH 4.00 standard buffer solution
5. After digit stabilized, press "CAL" button for 5 seconds, wait until the digit is 4.00 pH, complete the pH 4.00 point calibration
6. Clean the electrode with distilled water and wipe clean the spare water, put the electrode in the pH 9.18 standard solution until the date stable, the data will be in 9.17pH – 9.19pH, the data is in the range of allowable error
7. This instrument calibration work is completed after all steps
Attention:
The instrument need re-calibrate in the following condition
Long time no use or use very long time after calibration
The electrode is used very frequently
The testing accuracy requirement is very high
Do not press the "CAL" button long time in the air, otherwise the meter need re-calibrate
pH electrode maintenance:
If the electrode placed long time,and electrode exposed to air, then showing values is slow and not stable. Because of electrode dry. Just need immerse the electrode into water for few hours.
LOW-BATT:
When the display value is fuzzy or not show, it shall promptly replace the battery. Unscrew battery cover and replace the battery. Pay attention to the polarity of battery
For measuring the quality of soil:
Take half amount of meshed soil with half parts distilled water.
Mix it for 5 mins.
Let the soil settle down at bottom.
Now Immerse the meter in that water.
Correct ph will be shown.
After Use rinse the electrode with distilled water.